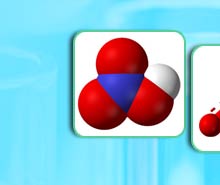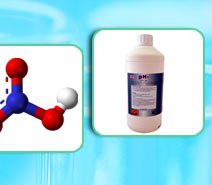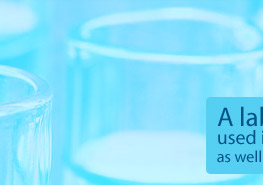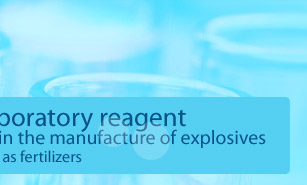 Profile

Surya Fine Chem represents many of the industry's best manufacturers of a wide assortment of chemicals. Our main objective is to establish customer satisfaction into the domain of manufacturing and exporting of superior quality range of industry chemicals. We manufacture chemicals with all legal specifications and our range includes Sulphuric acid CP/LR/AR Grade, Nitric Acid CP/LR/AR Grade, Hydrochloric Acid CP/LR/AR Grade and Ammonia Solution CP/LR/AR Grade.
Chemicals are substances obtained using a chemical process to produce a chemical based compound or element. Chemicals have innumerable beneficial uses, they are used in research, industrial or household setting, agriculture, medicines, explosives, to build ships and other machines, clothes etc. By delivering consistent results we have earned the admiration of our customers. Additionally, company is still soaring new heights of success and has maintained the winning edge in the market.
We have a team of professionals and expertise to produce and test the products before transferring them to clients. Moreover, our company use best and efficient raw materials for producing high quality range of chemicals. We have a vast infrastructure that is well equipped with the sophisticated machines and latest technology to meet the emerging market demands.
We have achieved unopposed supremacy in this chemical industry through our vast experience related to different intricacies and other things. This helps build healthy relations as the users feel that they are being cared for. Owing to our on-time completion and sustaining cordial & healthy relations with our customers, we have established ourselves as a trusted organization, on which people can look forward to.
Vision
"To be the most profitable science- driven chemical company in the world and the leader of supply chain."
Mission
"To build an efficient supply chain and innovate what is essential to human evolution by sharing our resources with our clients."
Value
Customer Employee Shareholder
Our Products
Surya Fine Chem and its range of products are synonymous to high quality and standard. We deal in a wide range of chemicals that is made of best raw materials. Our products are highly acknowledged all over the country for their excellent quality and utility.

Our qualitative range of products are as follows:
Quality Assurance
Being a quality conscious organization, we make sure to deliver only international standard range of products. Surya Fine Chem is known for its supreme quality chemicals. A testing process is followed through out the production to maintain our quality. Quality assurance is a systematic process of checking to see whether a product or service being developed is meeting specified requirements. We have a separate department devoted to quality assurance. This quality assurance system is developed to increase our customers' confidence and company's credibility, and also to improve our work processes and efficiency.
Since the inception, we have learnt to know what can go wrong and hence, have developed a anticipatory strategy to prevent all errors.
Some of the raw materials used by us are:
Hydrochloric Acid Technical Grade
Concentrated Nitric Acid (99%) Technical grade
Anhydrous Ammonia Gas
Sulphuric Acid Technical Grade
Weak Nitric Acid (61.5%) Technical grade
Infrastructure
Catering to the fast changing demands of our clients, we lay immense emphasis on state-of-the-art infrastructure. Our sophisticated manufacturing units enables us to bring out an efficient and accurate range of critical chemicals so as to serve our clients in the every possible way. Furthermore, we have installed the latest and modern machines in our unit for the optimum utilization of resources. We have also been aligned with some of the leading logistics companies to supply our products all over the country.
Clientele
Surya Fine Chem has an in-depth experience and knowledge of the field. We have channelized all our endeavors towards following client centric approach. Many small scale and large industries trust our products. We deliver different grades of chemicals like technical grade, pharmaceutical grade etc. as per the specific requirements of the clients. Thus, we have achieved prominence among the reckoned manufacturers of HCl.


© Surya Fine Chem, Pune All Rights Reserved (Terms of Use)
Developed and Managed by IndiaMART InterMESH Limited